Today is My koji Moji......naam ki sweet Frnd... :p
Muhtermaaa
Samra's Birthday
soooo
lets 
celebrate.... 
or cake k bary mei koi sochy v na......:p
just wishes wasool krti hai Kujooos....:X
chlo koi baat nhi 
hum  cake khaye  bina e 
wish kr dety hain
wo b
Dil -o-Jaan 
se....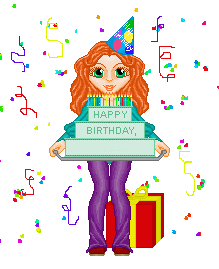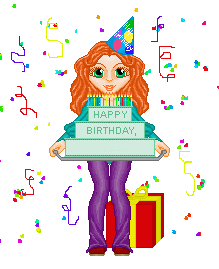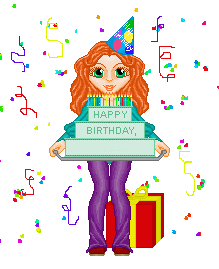 Dekh lo sammra....tum ne cake 
khilaya nhi
but hum ne U k liye
hr typ k order kiye hai
jo jee mei aye kha lena 
or motii ho jana... :p
khair just kidding yr..
May every day for the rest
 of ur life brings 
Happinesss!
May All ur dreams & wishes comes true!
Hope ur special day
brings u all that ur heart Desires!
May ALLAH give u long health,
Prosperity
& 
success in every field!
May ALLAH be with u at every step u take!
May Allah be with you at every step you take,
May Allah guide you in each decision you make,
May Allah help you when life gets rough,
May Allah Bless you with more than enough,
May Allah protect you when you fall,
May Allah hear you when you call,
May Allah sooth your heart when you don't understand,
May you always be in Allah's loving Hand.. Ameen !
& sorry fr late wishing....!!
<iframe width="100%" height="300" scrolling="no" frameborder="no" src="https://w.soundcloud.com/player/?url=https%3A//api.soundcloud.com/tracks/138626709&amp;color=%23ff5500&amp;auto_play=true&amp;hide_related=false&amp;show_comments=true&amp;show_user=true&amp;show_reposts=false&amp;visual=true"></iframe>